Meet the candidates: Federico D'Ambrosio (#2 beta)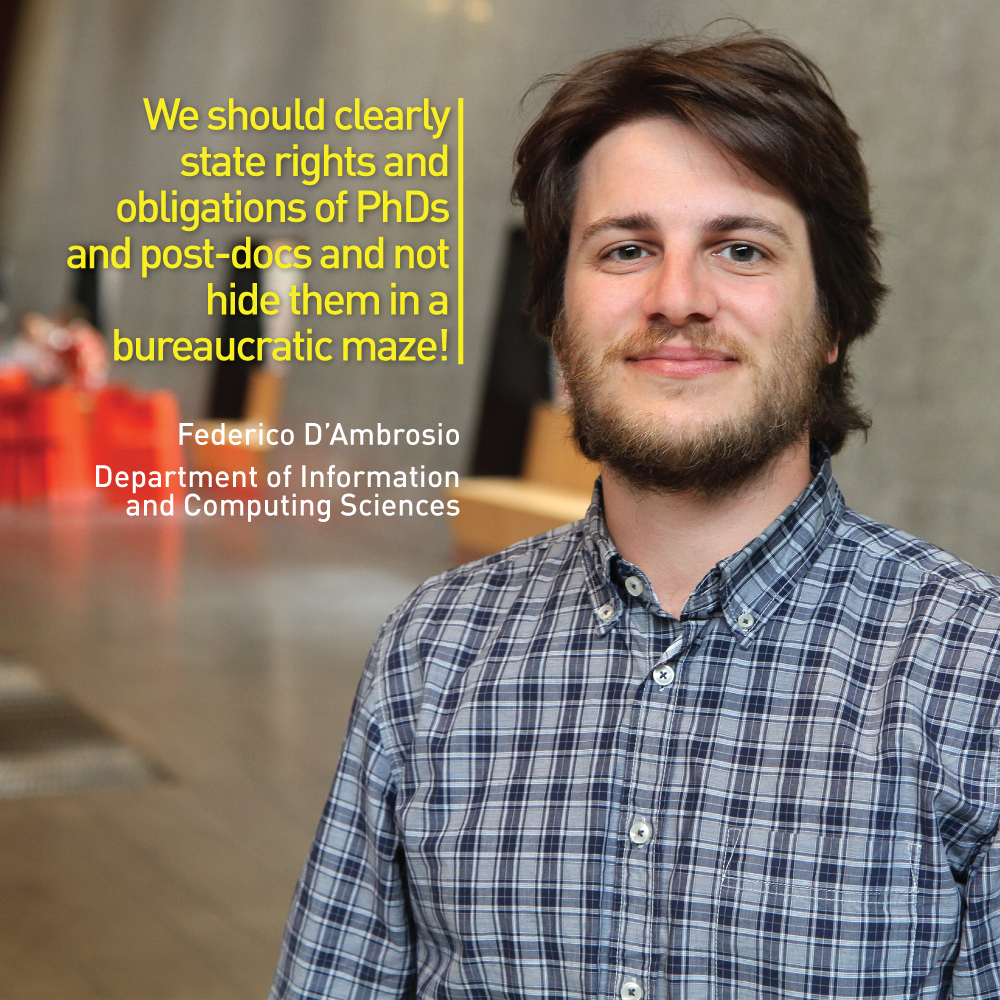 Federico D'Ambrosio is a PhD candidate at the Department of Information and Computing Sciences, with a background in Physics after his studies at Università degli Studi di Padova, in Italy. He is currently working on simulations of complex systems.
After being active in the Italian students' union and as a students' representative, he has been a board member of Prout, Utrecht's PhD association, and he is currently representing the staff of his Department in the Faculty Council of Natural Sciences.
📒 Our program: utrechtphdparty.nl/party-program
👥 Our candidates: utrechtphdparty.nl/candidates