Meet the candidates: Lieke Schrijvers (#1 alpha/gamma)
We are proud of presenting our lists with the help of PhD Network Utrecht – Prout and China-UU Scholar Association, just as diverse and enthusiastic as the university we'd like to see!
In the next few days we will tell you about our candidates individually! First up: Lieke Schrijvers.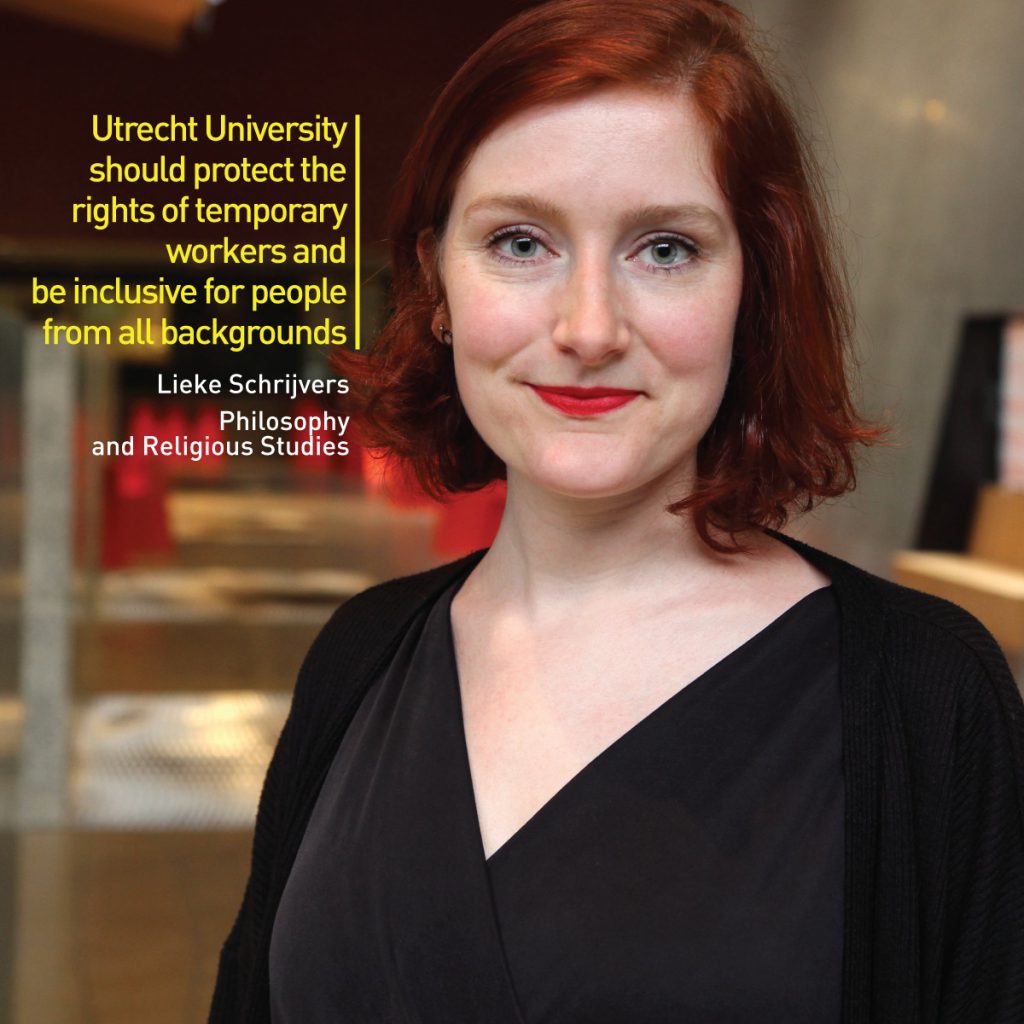 Lieke Schrijvers is a PhD candidate in the Department of Philosophy and Religious Studies in the Humanities faculty. Previously, she did the research master in gender & ethnicity, her bachelor's degree is in cultural anthropology. Her dissertation focuses on women's religious conversions in the Netherlands, and she teaches on religious studies and gender studies. She has been the editor in chief of UU's Junctions: Graduate Journal of the Humanities for the past two years.
📒 Our program: utrechtphdparty.nl/party-program
👥 Our candidates: utrechtphdparty.nl/candidates