Presenting the University Council 2019-2020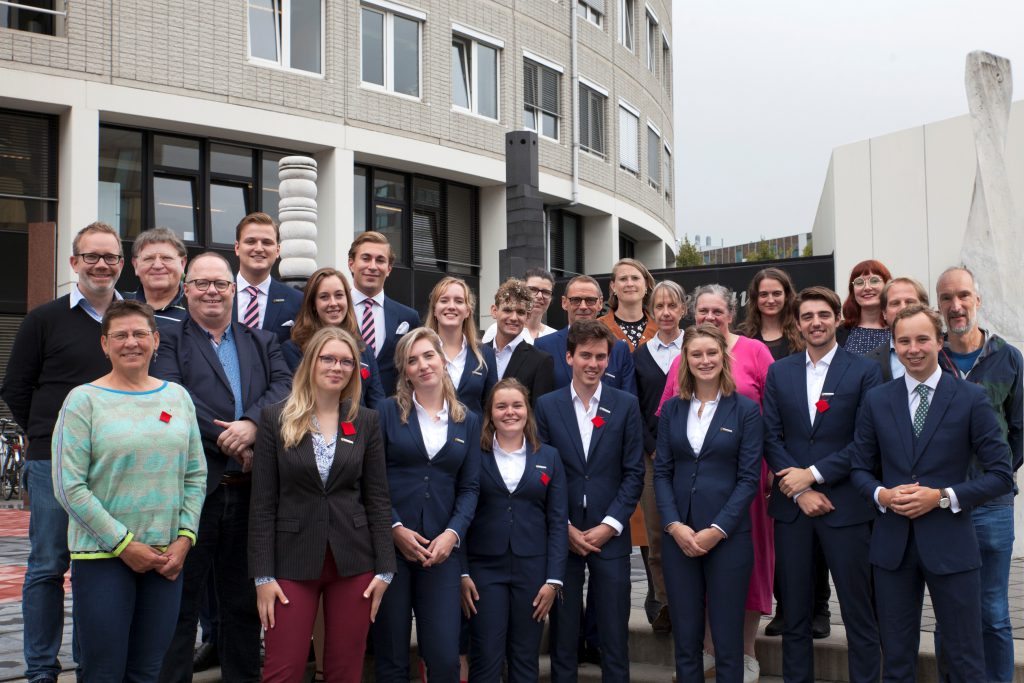 Now that we're in the second month of our term in the council, it's time to officially present the whole university council for the upcoming academic year. The council currently has seven different parties present: Three student parties, two staff parties (VLAM and UPP), one assigned seat for a staff member of UMCU, and one party with a representative both in the student and staff section (UUinActie). Working with so many different parties can be a challenge, yet it has also already been proven to be a fruitful collaboration.
These past weeks, we've been introduced to all kinds of policies, procedures, documents, important plans, formal meeting schedules, and informal contacts. So far, we've been working a.o. on the Strategic Housing Plan (in the council), the Q2 financial report (in committee Finance, Staff and IT) and the first draft of the 2020 Education and Examination agreement ('OER', in committee Education, Research and Students). More issues will come up in the remainding months of 2019, such as the new PhD regulations for the whole university. We're also happily awaiting the evaluation of the pilot with all-gender bathrooms, while we're working on other UPP issues.
If you're interested in joining for a meeting as audience member (which are always open, but, unfortunately, all held in Dutch), go to this website for the schedule and agenda: https://www.uu.nl/en/organisation/governance-and-organisation/employee-and-student-representation/university-council
You can also drop by room 4.14 in the Administration building, Heidelberglaan 8, or follow the council on Instagram, Facebook or Twitter.